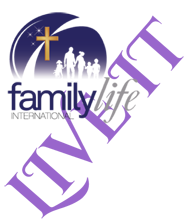 Get Involved!
You can make a difference!
1. Ask Bill Shorten to stop playing politics with same-sex marriage.
Polls show that the overwhelming majority of Australians want the opportunity to vote directly on changing the Marriage Act. It doesn't matter if you are for or against same-sex marriage, Australians expect to be able to have their say.
•    Millions of Australians voted for the Turnbull Government expecting a plebiscite.
•    55% of people who say they would vote for same-sex marriage want a plebiscite.  Even a majority of Labor voters want one!
So why is Bill Shorten and the Labor Party playing games with this issue and refusing to back the people's vote?
It is time the politicians in Canberra stopped playing games and let the Australian people decide!
Sign the petition now and demand your right to have a say on this important issue.
2. Sign the Defending Natural Marriage petition.
With Pressure from the homosexual lobby growing to have same-sex marriage legalised in Australia, it is vital we speak out to our elected representatives asking them to reject this radical rewriting of marriage law that would undermine the family and be harmful to the common good of society.
3. Read the prophetic encyclical, Humanae Vitae published in 1968 by Pope Paul IV where he makes clear the Catholic Church's teaching on life and the regulation of births.
A very interesting read. Pass it on to your family, friends, parish, or school.
Live it
Everyone has something to offer, so, rather than telling volunteers what their contributions must be, we encourage you to consider your own gifts, your own circumstances, and the duties of your state in life.