"…All human beings, from their mothers' womb, belong to God who searches them and knows them, who forms them and knits them together with his own hands, who gazes on them when they are tiny shapeless embryos and already sees in them the adults of tomorrow…" (Pope John Paul II, Evangelium Vitae)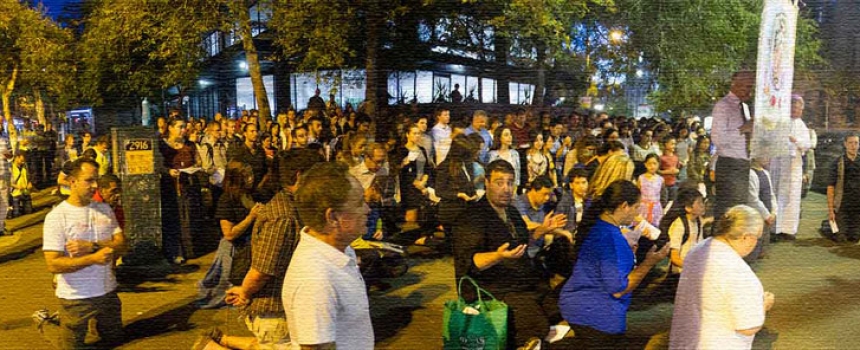 Who we are
Get Involved

Click here to
Founded in 1990 by Monsignor Philip Reilly in USA, the Helpers of God's Precious Infants are a group of volunteers committed to maintaining a loving and prayerful presence outside the abortion mills, where God's children are put to death. We unite ourselves with these little ones in the wombs of their mothers who will be brought there that day, and stay with them as their innocent blood is shed at these places of modern day Calvary.
Our Purpose
Our purpose is to be faithful to God and to save the physical lives of God's precious infants through the spiritual conversion of their mothers. We offer our sacrifice and prayer in reparation for the sin of abortion and for the conversion of the mothers, fathers, doctors, and all those involved in the slaughter of the innocents.
We do not judge nor condemn each mother for what she is planning to do. We simply reach out to her with the love of Christ, and promise her both spiritual and material support and assistance if she should change her mind.
Our Lady of Guadalupe
Our Lady of Guadalupe is our prolife patroness. The power and source of our strength is through the intercession of our Blessed Mother.
The image of Our Lady is always present outside the abortuary.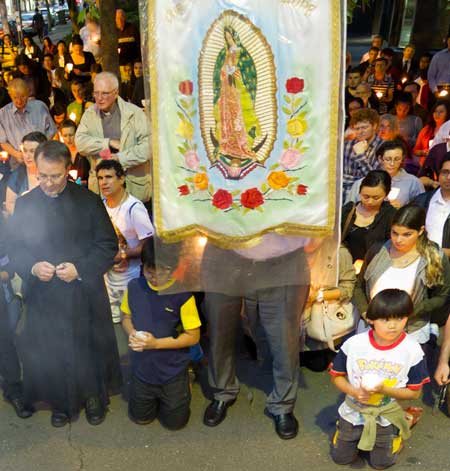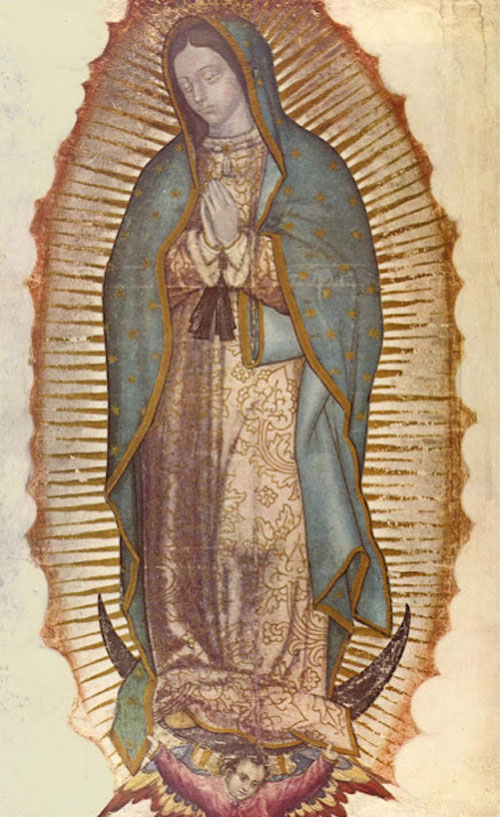 "LIVE IT" some suggestions below to let you do something. Make a Difference!
Pray with the Helpers of God's Precious Infants at an abortion facility near you.
The Helper's Prayer vigil is not a demonstration or protest. It is not even a time for debate or confrontation.
Why then do we go? What is the purpose?
We believe that God wants us to be at these places of death as living, loving witnesses to the world and our city that God is aware of what is happening there to His precious children and He is not pleased.
No one would ask why people pray at wakes or outside the door of intensive care units. Love and compassion impels people to be there.
Extract from a talk given by Msgr. Reilly,
Founder of Helpers of God's Precious Infants in the U.S.
"You go there for what purpose? To save the physical life of the child? Not so. That's gone.
You are going there for the purpose of salvation. For the purpose of conversion.
You are going out here for the love of the mother.
You are going there for the conversion of the mother whether she has the abortion or not.   You are there for her salvation.
For the conversion of the abortionist.
You are going there with the mindset of John and Mary at the foot of the Cross. To be prolife is to be with the mindset of Christ. It is to be a victim with Christ at Calvary. And what did Jesus do?
You and I lose our patience. We want to end this thing immediately, like a lightning bolt. But that's not the mind of Christ. Before he would force us to do what He wants, He allows us to crucify Him because the long suffering of God is really interested in our eternal salvation. He's not interested in ending this immediately. There is something much greater at stake here. It's called immortal souls. And so when we go, we have to practice the meekness and long suffering of God".
How can I become a Helper of God's Precious Infants?
There are 2 ways you can do this: by becoming a Sidewalk Counsellor or Prayer.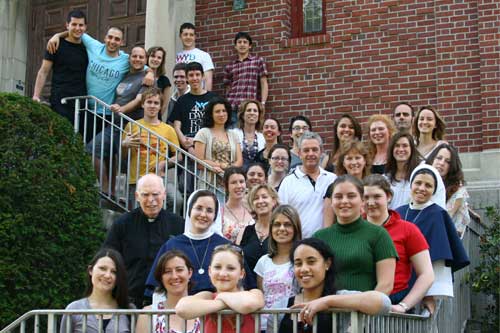 The Sidewalk Counsellors are those who approach the woman going in to have the abortion and ask her to reconsider her decision.
The Prayers pray in the spirit of reparation, for their own sins, and the sin of abortion, particularly the deaths that will occur while they stand outside the abortion mill that day. They provide spiritual and moral support for the Sidewalk Counsellors.
The guidelines for all who participate in a Helpers Prayer Vigil are few and simple. We ask only that they keep the strict discipline of prayer. No talking to anyone until the vigil is complete. Disregard anyone shouting. Our Conversation is with God and our Blessed Lady.
For those who are physically unable to join the procession, there is Exposition of the Blessed Sacrament after Mass until Benediction. If you feel you are called to stand under the Cross of Christ in this special act of love for God's Precious Infants – whether as a Sidewalk Counsellor or a Prayer
For more information or to find out Helpers' Vigil in other cities, please contact Family Life International on (02) 9519 9111.