Truth Pack – Contraception Pamphlet Series
Medical science conclusively proves that the pill is abortifacient – which means every pill has the chemical potency to take a life, that has been conceived, and is endowed with an immortal soul by the Creator. Furthermore, statistics abundantly show that when a society increases its use of contraceptives, that the abortion rate increases accordingly – NOT decreases, as the propaganda would have us believe. This is not to mention the raft of emotional and physical side-effects that are directly caused by contraception.
One of the sensitivities of this subject, is that the vast majority of Christians, are using some form of contraception even though every main-line Christian denomination, at one time, held that contraception was a moral evil – and this was before we knew conclusively that the pill kills…but know we know. As Catholics we have a rich understanding as to why contraception is not in God's plan, and it is our duty and privilege to share this vision.
Thanks to the generous supporters of Family Life International, through the Truth Revealed Appeal, FLI was able to produce the Truth Pack Contraception Series – a great tool to educate people on the detrimental impact of contraception on health and wellbeing. The series provides clear scientific answers as to how they work, the nasty side effects and other little known facts about each specific method of contraception.
Your generous response to the appeal also made it possible for FLI to offer these pamphlets FREE of charge while stocks last.
For bulk quantity orders there will be a postage & handling fee.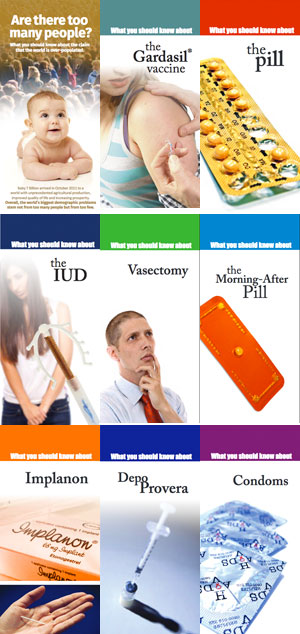 Pamphlet Distribution Ideas
The series can be distributed effectively and received well at:
Parish church pamphlet racks & groups
Marriage preparation courses
Natural Family Planning courses
University campuses, chaplaincies & clubs
Senior high school (in the appropriate setting)
School parent associations and meetings
Medical centres that do not prescribe contraception
Chemists that do not issue contraception
You can also pass them on to family & friends – even those who are not living the teachings of the church in the area of sexuality and fertility. We have found that they are very well received, because of their strong scientific basis, and as such create a good talking point, which can then lead to the moral implications of using contraception.