I was expecting to be encouraged by the retreat with Monsignor Reilly. I was expecting to come away on fire for the pro-life cause. I was expecting to return with revolutionary ideas that would have instantly visible results. Instead, although I gained many valuable new ideas, my time with Monsignor Reilly predominantly left me with one simple insight to take away. I must love more.
Previous to this I had attended vigils with the spiritual conviction that I was there to pray only that babies' lives would be spared and witness to Christ by my presence. Yet always I felt confusion over the image that others associated with us. "False piety", "judgmental", "inflexible" were all phrases that hung over my head out on the pavement. At the retreat within the Precious Blood monastery I first heard the idea of a unitive approach – treating the Helper's aim as a call to souls; not just to save the lives of babies but also the spiritual lives of those impacted by abortion.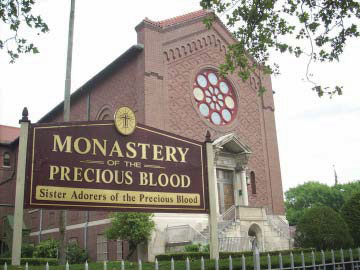 It was this discovery which has helped me to return with a consolidated belief in the pro-life movement. I know that as long as we witness for God with an overflowing love for Him and others, our vigils cannot be misinterpreted. Love is one of the easiest emotions to read in another's face. Thus, as long as we continue to show our love for mothers and their babies, we will have success!